Creating the perfect bedroom space means considering the essentials of an ideal sleeping place; a relaxing atmosphere, a comfortable bed, a shower room and a storage that works to complement the appearance of your bedroom area. Sadly enough, it is often hard to find the perfect blend that creates your dream room, reason why you should consider bespoke wardrobes to add the much needed touch of personality to your bedroom space.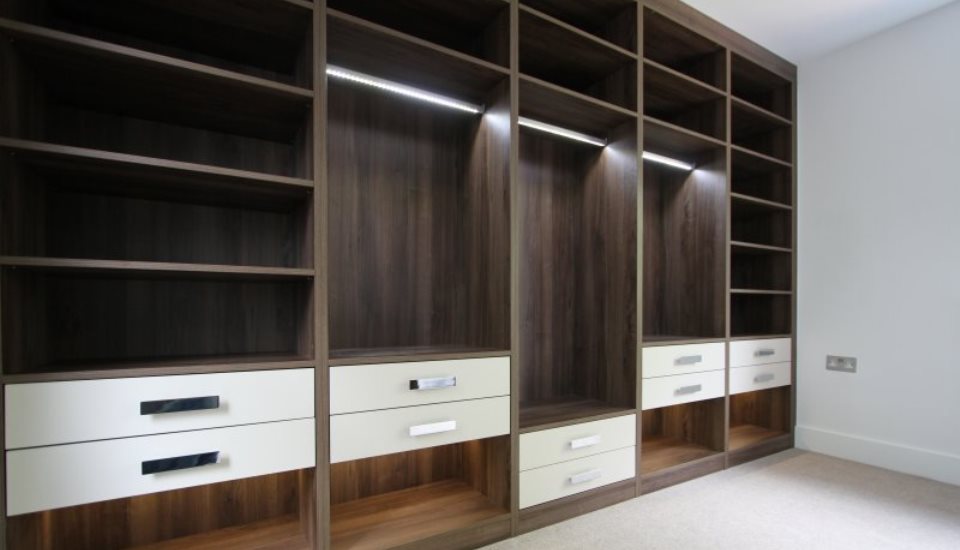 A bespoke or walk-in wardrobe is a fantastic addition to any bedroom space and can even add value to your home. A much coveted luxury and the ultimate boost for a master bedroom, these wardrobes are often thought to be suited for luxurious and costly bedrooms, however, this is not always the case. Any unused space in your bedroom can be transformed in to an exquisite bespoke wardrobe, what's even better is that the wardrobe is tailored for your needs.
All in all, a bespoke wardrobe should be perceived as a fixture rather than furniture. Thus, the wardrobe should effortlessly blend in to your room and become part of your interior decor. On the same line, it pays to choose materials that last longer and also complement your furniture. The market today offers a wide range of materials to choose from. If you are not in to good old wood or glass, then consider materials in light colors and reflective surfaces that work to add 'spazz' to your room. You could also get creative with your bespoke wardrobe by using reflective surfaces to bounce light around the room in the case that it seems dull. On the other hand, having bold rich colors will also work to make your room appear luxurious; just play around with the light and colors and you'll be amazed just how much you can transform your bedroom space.
You will also be pleased to know that there are quite a number of doors to choose from. Pivot doors, bi-fold and sliding doors are all easily available and do not affect your bedroom space when opened.
Benefits of Bespoke Wardrobes


1. Different shapes and sizes
When it comes to bespoke wardrobes, the sky is literally the limit. You do not have to settle for a bespoke wardrobe if it doesn't blend in with your decor or if the color clashes with your wall color, with just a little research you will be able to get the perfect wardrobe for your bedroom.
2. Saves on space
Perhaps one of its biggest advantage, the bespoke wardrobe allows you to save greatly on space. Since you can fit your wardrobe in any available space in your room, these wardrobes are perfect for individuals living in small houses or apartments.
3. Wide variety
Whether you are looking for a vintage styled wardrobe, or one that's themed on 'going green', either way, there'll always be a bespoke wardrobe for you.
4. Tailored for you
A bespoke wardrobe can be designed in such a way that it fits your shoes perfectly and still has space for your gym equipment.
When it comes to functionality and convenience; bespoke wardrobes really give you the best of both worlds.