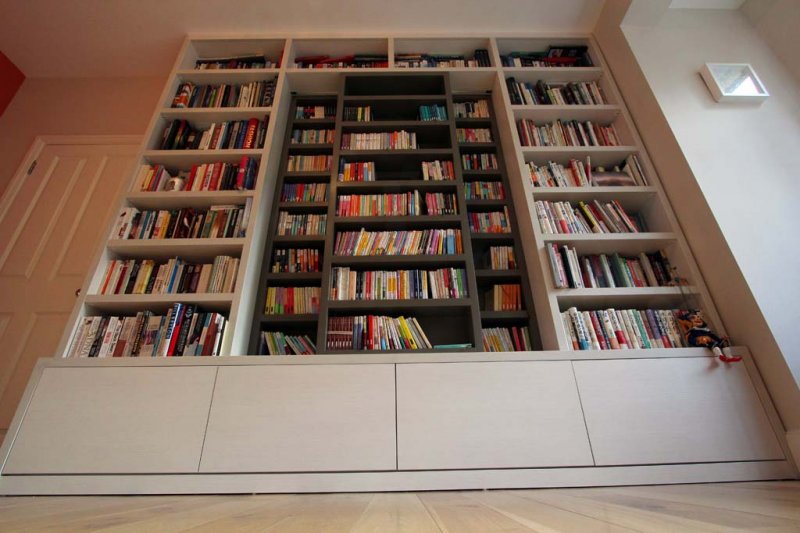 Home Office Fitted Furniture
Are you getting ready to start a new exciting home-based business? Do you feel that working from your home you can generate some new and exciting opportunities? Whether you will be seeing clients in your home office or not, it is very important to provide a professional work environment for yourself at the very least. When your surroundings in the office inspire you to work to your full potential, you put yourself in the best position possible to grow your business steadily. When your office is sloppy and unorganized, not only do you feel uninspired each morning to get to work, any potential customers that visit your work will have little confidence in you completing the job that they have asked of you. London Bespoke Interiors can easily transform your boring and cluttered office space into a fully functional office that will help you to grow your new company steadily for many years to come.
Traditional Elegance or More Contemporary Designs
It doesn't matter if you are looking for classic traditional style office furniture, or if you prefer the more contemporary sleek and stylish finishes on your furniture. Our team can help to create the perfect working environment that suits your individual style. These are not cookie cutter pieces of furniture that every home office has. These pieces of furniture speak to your individual personality and help to represent more of who you are to your clients. When our designers work closely with you to create office furniture that matches your taste, you will see how the productivity in that office improves. In addition to feeling more comfortable in the office, you will be easily able to access all the information you need to work more productively.
Creating The Perfect Home Office
As you begin to make the plans for your new home office, take into account the overall size of the room. This is very important because in order to have a functioning home office you not only have to be able to move around comfortably, you have to be able to access certain items throughout your day. Consider if you will have office equipment like copiers, fax machines, and computers in the office. When your business involves excessive filing of documents, you need furniture that can hide and organize those papers so the room does not look cluttered and sloppy. Regardless what type of business you have, our designers can make furniture that is perfectly fitted for your needs.
The Office That Fits Your Needs
The last thing you want is office furniture that is crafted the same for every person who runs a home business. Your company will have specific needs that many other companies simply do not. That means your office furniture needs to be as unique as you and your business. One of the most important aspects of a functioning home office is being able to access all the information and files quickly. When our team of designers creates your home office furniture, we want to know if you need room for files, computers, accessories, or other equipment. The more details about your office needs, the better the furniture can be designed to incorporate all of those items so the office looks stunning no matter how busy you may be. Bespoke bookcases make a great addition in your home office if you have a large amount of book, folders, and paperwork that need to be accessed each day.
Exact Fitting Bookcases and Libraries

One of the problems many people have with their home office is that the space originally was made for other purposes. The room may be cluttered with video games, books, and DVDs that don't have anywhere else in the home to be stored. Our designers can easily work with you to create a bespoke design that can store those items out of the way wh ere only you and your family will know wh ere they are. If the room is oddly shaped, you might think it would be difficult to find furniture that can accommodate a beautiful new look. Our expert craftsmen can create fitted libraries and bookcases to fit just about any size wall. We have even created some incredible bookcases with glass shelving that light up the room. Our team has also built traditional bookcases and shelving with unique decorative edging that will turn your home office into a fully functional room you will be proud to work in each day.